Delicious Bakeries near Marlboro NJ

Have you been looking for a place that goes beyond just making baked goods, one that makes them truly come to life? Then you'll want to check out these delicious bakeries near Marlboro, NJ. These are two of our favorites in the area.
This full-service bakery and café specializes in creating custom cakes. This one-stop shop has everything your sweet tooth is looking for, but there's also a healthy café inside, too. No matter the event, ChocaL8kiss creates birthday, anniversary, and graduation cakes. Of course, if your special day is in the near future, you'll want to explore the wedding cake options, too.
Sonam Sondhi, a graduate of the Culinary Institute of America, is the owner and executive pastry chef of the bakery. Her locally operated bakery does have a healthier side to the menu, keeping up with the changing times and the diets of those in the area.
Wedding cakes can make the wedding day that much more special. There are many options and many ways to customize your cake. Schedule a consultation to try the cakes and speak one-on-one with the cake decorator. Throwing a party? Do it with a platter, filled with cannoli, eclairs, chocolate covered strawberries, rum balls, or other bakery favorites.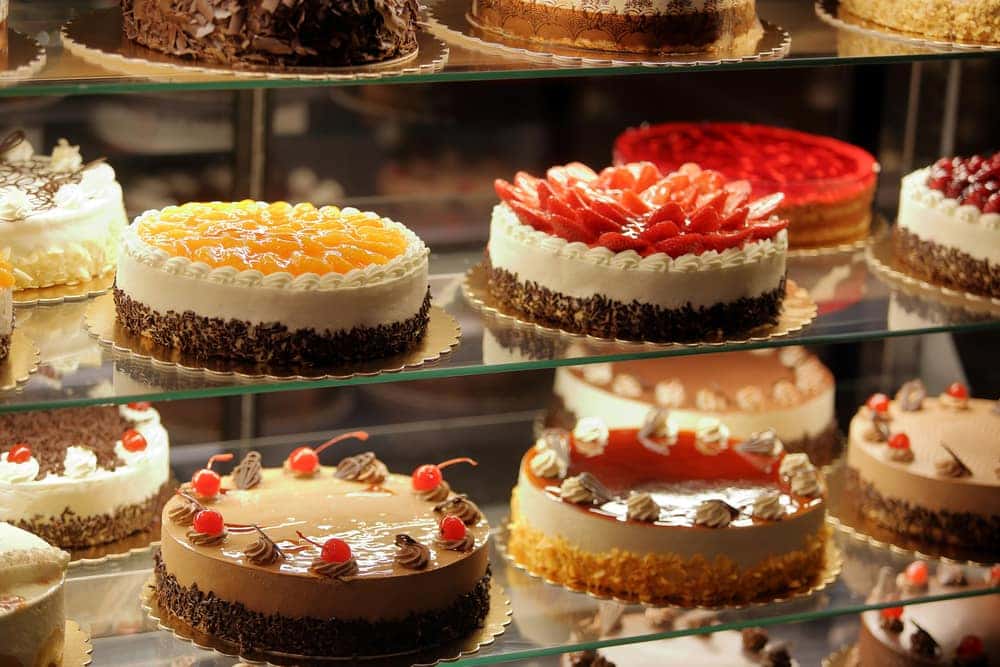 This gourmet Italian specialty market was first established in the area back in 2010. With a focus on quality, affordability, customer service, and consistency, every department stocks and creates high-quality products. Of course, we're here to talk about the bakery.
A large selection of breads are baked fresh in the oven each day. Classics like Bastone, semolina, and classic Italian always stand out, though you'll also see artisan specialty baguettes like asiago, kalamata olive, or cranberry walnut.
Old world gourmet cakes, cheesecakes, and Italian pastries can make for the perfect post-dinner dessert. The expert bakers can also help you customize an item for any upcoming event, baking for weddings, birthdays, and other occasions.
Pick up a chocolate covered strawberry tray for the chocolate lover in your life, or try the assorted pastry platter, with cannolis, eclairs, cream puffs, and more.
Pay a Visit to the Top Bakeries In the Area
From cakes to cannolis, the best bakeries near Marlboro, NJ, have something special waiting for you. Want to create your own masterpiece? They'll bring your ideas for any wedding, birthday, or celebration to life.