Oil Change near Me

Preventative vehicle maintenance is a must for your car. Whether you're the owner or just leasing, an oil change near me is the easiest way to care for your vehicle. This simple maintenance item can be taken care of in a matter of minutes by the experienced service technicians at Ray Catena Land Rover Marlboro.
We serve the Land Rover drivers of Marlboro, Freehold, and Englishtown, but we also perform oil changes on other makes and models. Schedule your next service appointment online or stop by our location today.
Oil Change near Englishtown, NJ
Getting Your Oil Changed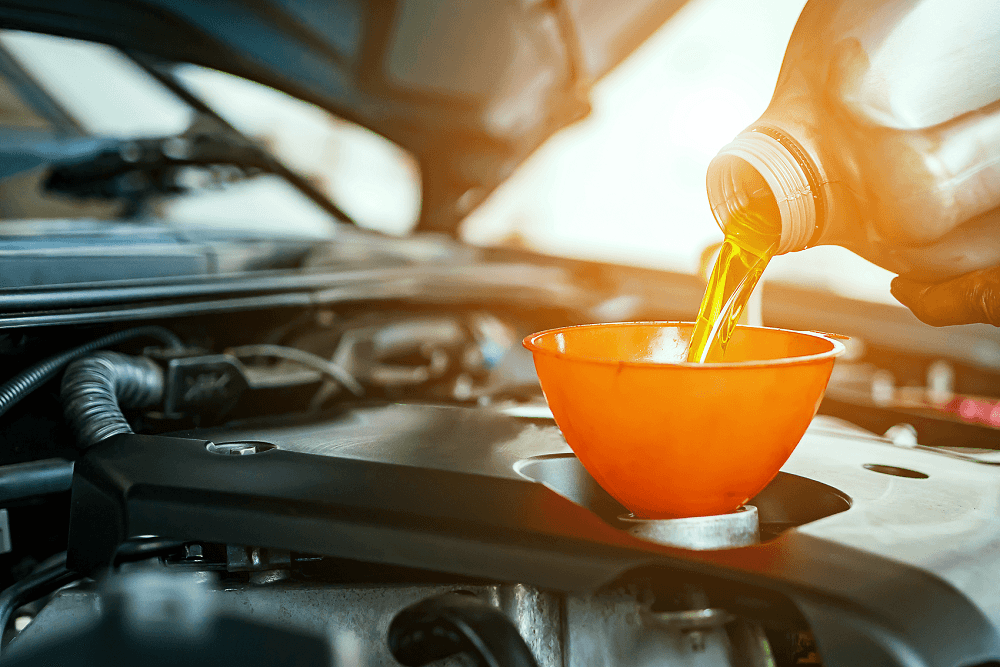 Generally speaking, the oil will need to be changed every 7,500 miles. Synthetic oil can last longer, sometimes up to 10,000 miles between oil changes. There are some cases where the oil may need to be changed sooner than either of these intervals, but that's reserved for those who make a lot of short trips, are towing on a near-daily basis, or drive under extremely cold conditions.
Motor oil is what helps to lubricate the parts that move inside your engine. It cleans, cools, and protects the engine, too. When oil is not changed it can turn a dark black color and cause sludge buildup, which in turn can harm the engine.
When we change the oil, we'll also inspect the oil filter. This filter will become clogged over time, because it keeps dirt and debris out of the engine. A fresh filter will be provided if needed.
Does your vehicle need service? Contact the experts in our service center here to get started!
Stop by for Comprehensive Vehicle Maintenance
An oil change can go a long way to protecting your vehicle. After all, clean oil ensures the engine is running optimally. However, it's not the only maintenance item needed. We'll inspect the brakes to ensure the brake pads are a proper thickness, rotate the tires so they wear evenly, and give you a brand new pair of windshield wipers to combat those rainy days and nights.
If any parts are needed, we'll turn to our fully stocked parts center, which carries a variety of high-quality OEM parts. Schedule your next oil change online today.
Time for an Oil Change? Stop by Today
Is it time to change the oil in your car? Need an oil change near me today? Ray Catena Land Rover Marlboro will be there to provide it. Drive confidently in Marlboro, Freehold, and Englishtown knowing your car is road-ready.
Contact us online to schedule an oil change today!