Land Rover Discovery Dashboard Light Guide

When it comes to your Land Rover Discovery, there are numerous lights that may turn on in your dashboard at any given time. It helps to know what these lights are trying to tell you as you travel throughout Marlboro, Freehold, and Englishtown.
It's important to take note of these dashboard lights, as some of them may require immediate action on your part. Let's explore what you may see while you're driving the Discovery.
Schedule a service appointment online here!
Land Rover Discovery Lamps and Indicators

It's important that if you see a warning lamp or indicator, it is not ignored. Appropriate action may need to be taken in some cases. A red warning lamp is for a primary warning, which must be investigated as soon as possible by the driver or a qualified mechanic.
Amber or yellow lamps are secondary warnings. Some will let you know a vehicle system is active, while others are trying to say assistance may be needed.
Green and blue lamps on the instrument panel update you about a system's status.
Red Warning Lights
Here are some of the red warning lights which require immediate action: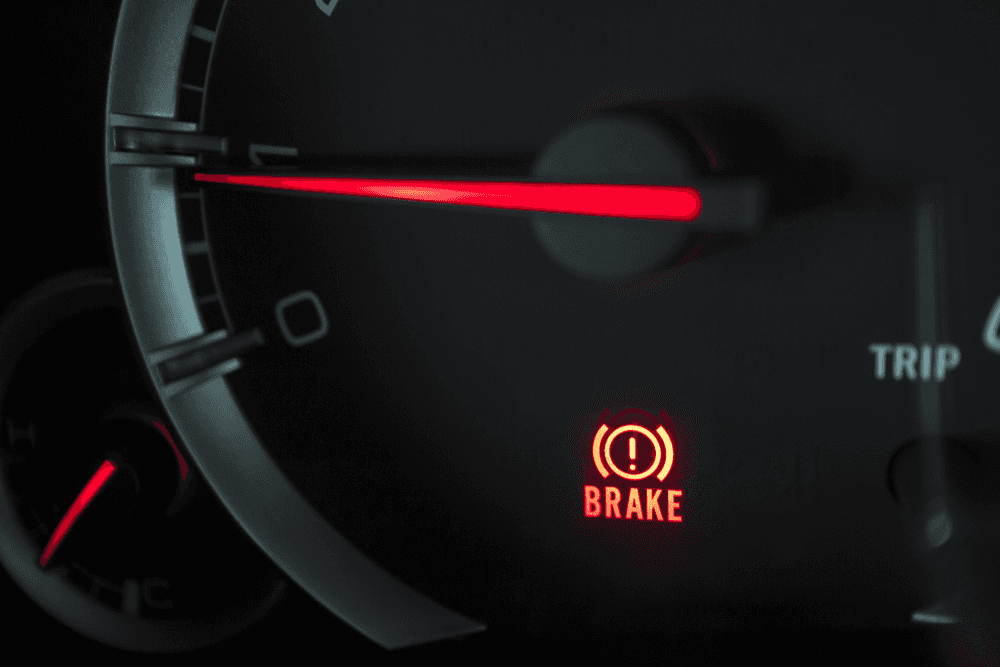 Battery Charge: This lamp turns on when the car is turned on, but should shut off within seconds. If this battery-shaped light remains on, it means there's an issue with the battery charging system.
Brake: If you see a warning that says, "LOW BRAKE FLUID," do not drive any further. Check the brake fluid levels, and if you are still seeing the light, contact a Land Rover service center. An all-caps "BRAKE" symbol could be an issue with the brake system.
Engine Temperature: The engine light turns on when the engine temperature is too high. Stop the vehicle and turn it off, then contact our service center.
Yellow Warning Lights
The yellow lights, while less serious than the red warning lights, still demand your attention.
Yellow lights include:
Follow Mode: This light illuminates when Adaptive Cruise Control is in the follow mode.
Low Fuel Warning: If fuel levels are low, you'll see the gas tank symbol. Refuel as soon as possible.
Other Important Dash Lights

The green and blue lamps on the instrument panel, as we mentioned above, are just letting you know about a system's status. For example, the front fog lights lamp will illuminate when those lights are activated.
The cruise control symbol, which looks like an arrow pointing at the speedometer, will turn on when cruise control is activated. These lights don't require any immediate action and are just letting you know a certain feature or system is currently activated.
Warning Light On? Stop by for Service Today
Now that you've learned a little more about the dashboard lights that may turn on in your Land Rover Discovery, you're a more well-informed driver. If you are seeing a red or yellow light, be sure to take them seriously and schedule a service appointment at Ray Catena Land Rover Marlboro today.
We'll work efficiently to return your car to the roads of Marlboro, Freehold, and Englishtown as soon as possible.
Contact us to schedule a service appointment today!