Oil Change near Freehold NJ

At Ray Catena Land Rover Marlboro, we know how much you love driving your vehicle. Yes, it serves as a reliable mode of transportation to work and for errands, but it is also your gateway to freedom. Wherever you want to go, it's there for you. But to make sure it's always raring to go, regular oil changes are needed.
If you have been asking yourself where to find an oil change near Freehold, you can always answer with our service center. And, with our oil change guide below, you can find out when it is needed and how we can help keep your ride in tip-top condition.
When You Should Change Your Oil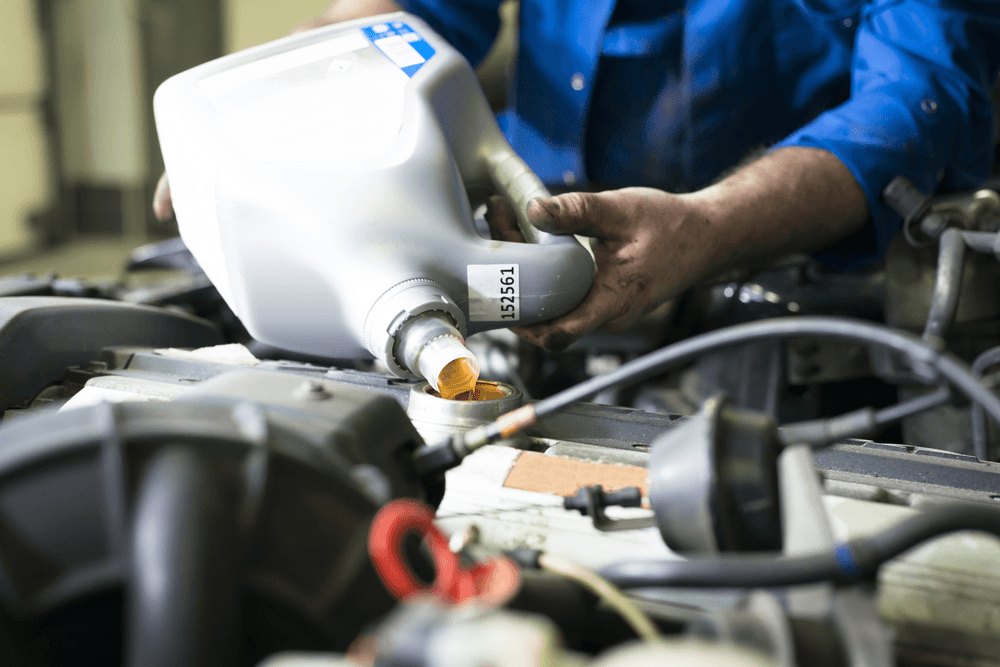 Just like everything in this world, all vehicles are created differently. This means that the intervals between oil changes vary depending on many factors, including the condition of your vehicle, your driving habits, and most important your engine and what oil it uses.
Professionals of the field suggest that every 5,000 to 7,500 miles is a good time for an oil change, especially if you're using synthetic oil. However, if conventional oil is being used or you have a turbocharged engine, you may want to consider scheduling your appointment every 3,000 to 5,000 miles to ensure elevated performance.
If your vehicle is equipped with a diesel engine, you may even be able to wait up to 10,000 miles in-between changes. To see the exact recommendation for your specific vehicle, you can always refer to your owner's manual.
Signs You Need an Oil Change
If you have lost track of your mileage or are unsure when the last time you had an oil change was, your vehicle will let you know when it needs fresh oil. If you're experiencing any of these signs while driving, make sure to get into an authorized service station as soon as possible.
Oil Light is on – If you're seeing your oil light illuminated on your dashboard, it's a tell-tale sign that it's time for a change. Your check engine might also turn on if it has been a while since you last replenished your vehicle with fresh oil.
Dark & Dirty Oil – Over time, your oil will change, picking up debris as cleans, cools, and lubricates your engine. Checking your oil once a month is a good habit to get into, as you can see if it has changed from a light amber color to a dark and dirty constancy. If you're seeing dirty oil, your vehicle is ready for an oil change.
Loud Engine Performance – If your engine has little or not clean oil under the hood, it can go into overdrive to compensate. This may result in loud engines noises like knocking or roaring. To prevent further issues under the hood, schedule an oil change asap.
Schedule a service appointment with us today!
Get Your Oil Changed at Ray Catena Land Rover Marlboro
When you're in need of an oil change need Freehold, stop on by our professional service center. Lead by a team of certified professionals, we can have your oil changed in no time, allowing you to hit the road freely and safely. Schedule your appointment today!