Range Rover Dashboard Light Guide

Your Range Rover dashboard is an information hub. More specifically, the Range Rover dashboard has various lights that keep you informed on your drives throughout Marlboro, Freehold, and Englishtown.
When these dashboard lights do turn on, it's important to take note of them as they may be trying to tell you something important. Let's take a closer look at some of the lights that may turn on while you're behind the wheel of a Range Rover.
Schedule a service appointment online here!
Range Rover Warning Lights and Indicators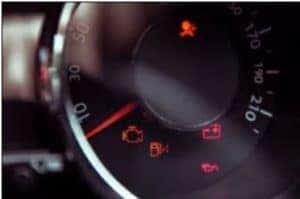 If a warning lamp or indicator is on, it's important to address it. You may need to take appropriate action in certain cases. Primary warnings will be given with a red lamp, which should be investigated as soon as possible by a qualified technician.
Yellow warning lights are secondary warnings, which may let you know that a vehicle system is activated or say that a technician should have a look at a certain system soon.
Green or blue lamps on the instrument panel can update you about system status, explaining when the high beams are on, for instance.
Red Warning Lights
These are some of the lights to pay close attention to if they turn on: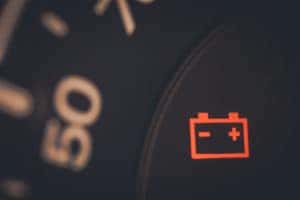 Battery Charge: This light will turn on when the car is started, but it should shut off within a few moments. If the battery-shaped light remains on, it means there's a battery charging system issue.
Brake: If a warning says "LOW BRAKE FLUID," don't drive any further. The brake fluid levels should be inspected. If the light is still on, visit our Land Rover service center. If "BRAKE" shows up in all capital letters, there may be an issue with the brake system.
Engine Temperature: This symbol looks similar to a thermometer and is joined by the text "Engine Overheating" in the dashboard area. The vehicle has exceeded a safe temperature and should be turned off as soon as possible. Then, get in touch with our service center.
Yellow Warning Lights
These lights are less serious than the red dashboard lights, but they should still command your attention.
Yellow lights include: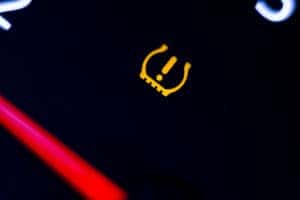 Airbag: This yellow light turns on when the car turns on but should turn off after a few seconds. If it remains on, the airbag may have malfunctioned.
Tire Pressure Monitoring: This icon looks like a flat tire with an exclamation point around it, and it lets you know that at least one tire has gone below the manufacturer-recommended pressure level. Be sure to check all four tires, and if the light remains on, call our service center.
Other Dashboard Lights
As mentioned above, blue and green lines on the instrument panel are keeping you updated about a system's status. The front fog light lamp, for example, will illuminate when those are activated.
The cruise control system turns on when the cruise control is activated. These lights do not require an immediate response and are letting you know that a system or feature is activated.
Stop In for Land Rover Service
If one of your Range Rover warning lights have turned on, you'll want to have it inspected by the experienced technicians at Ray Catena Land Rover Marlboro.
We'll work efficiently to return your car to the roads of Marlboro, Freehold, and Englishtown as soon as possible.
Contact us to schedule a service appointment today!